The E-map Facility
E-map allows you to use an image of a street map or building plan to locate and activate cameras.
When you store an image you can drag and drop devices, that represent a given camera, on to the image. By clicking on this device you can activate it and view it live.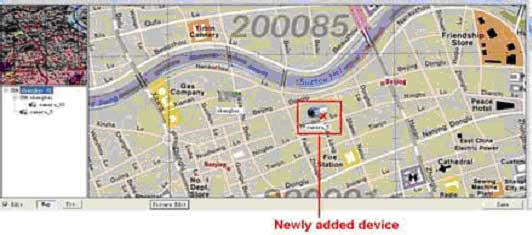 You can also add multiple sub-maps in one map as well as remove and add new maps.